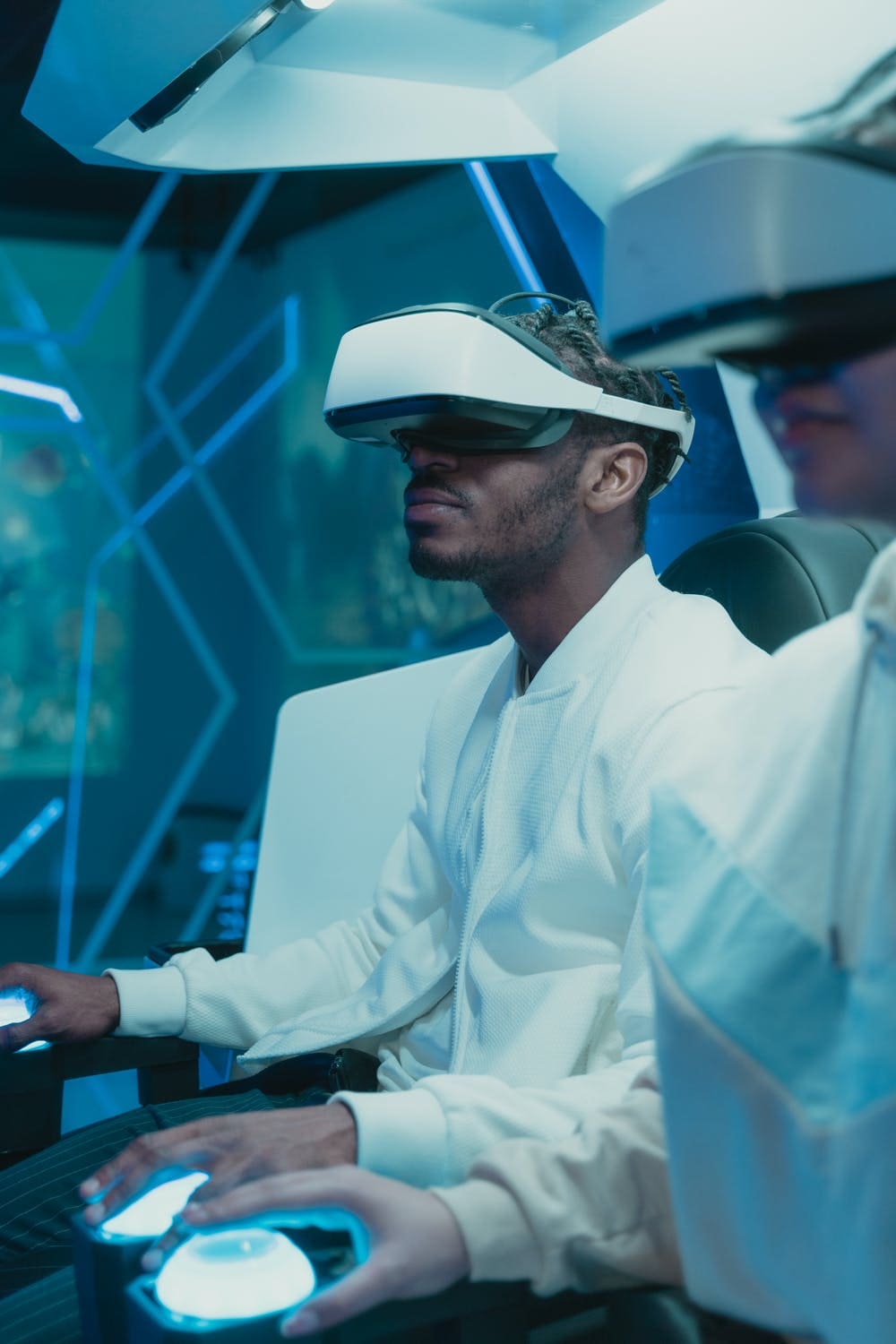 Meta-Learning Platform for Medicine
We design scalable XR platforms & simulators for medical education.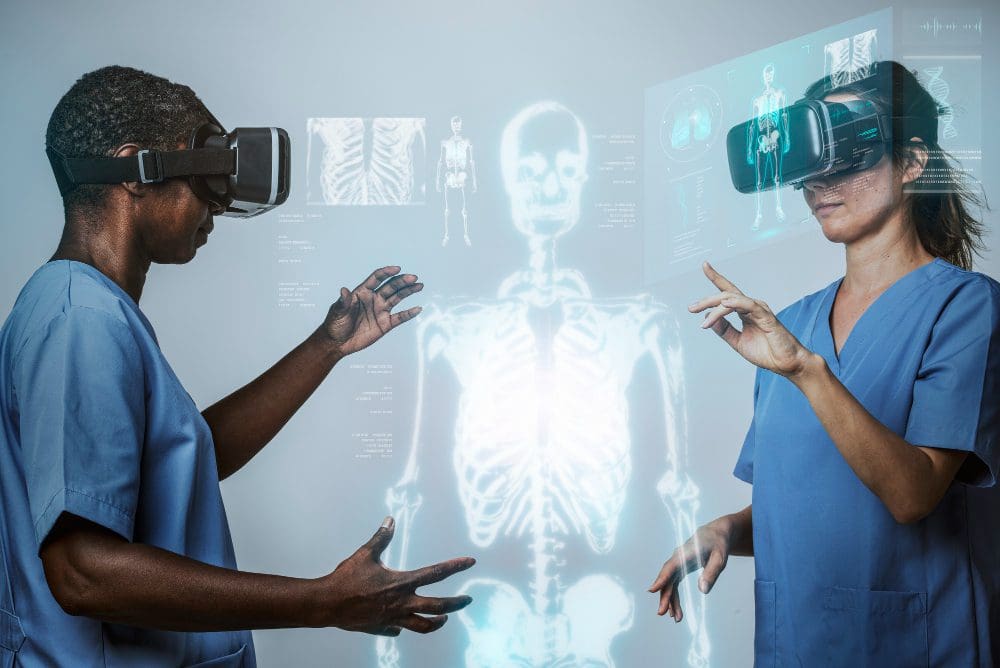 A revolutionary medical training and assessment platform
VirtualiSurg provides healthcare professionals and medical equipment companies with immersive and haptic solutions for learning new medical procedures and using new medical technologies. Our solutions are adapted to both training junior doctors, and for continuing medical education of more experienced health professionals.
Life-like medical training thanks to virtual reality
Immerse yourself in a realistic virtual operating environment
Learn to use new medical technologies and drive quick adoption
Master oftentimes complex medical procedures
Develop skills required for medical certification
Learn about medical complications without risk
Train autonomously with a Virtual Smart Mentor
Enhanced learning performance with realistic force feedback
Real-time connection using medical instruments physically and virtually
Benefit from a precise force feedback comparable to anatomical reality
Acquire accurate technical gestures with the required proficiency
Train efficiently for minimally invasive and meticulous procedures
Unique combination of XR technologies protected by an international patent portfolio
Respect for user ergonomics
Create the virtual medical cockpit of tomorrow
Our solutions are intuitive and easy to use. For each procedure, we offer multiple mode access.
Schéma  |  Standalone headset + XR simulator  |  Analytics dashboard
Powerful and accurate skills assessment
Benefit from a powerful, objective and automated data evaluation & analysis system
Monitor your own performance and progress autonomously
Profit from the power of machine learning to personalize your education 
Share your data & feedback within the user community using Social Learning
Improve your skills thanks to highly relevant evaluation metrics determined by experts
Take advantage  from protection and security of individual user's data
Integrate data with existing training devices (LMS)
Unlimited group learning anywhere & anytime
Educate an unlimited number of learners simultaneously, in person or remotely
Collaborate remotely with different users and peers
Train anywhere, anytime, at your own pace
Assist clients or partners in solving medical problems
Deploy your training programs rapidly and efficiently
Reduce thousands of kilometers in travel and additional costs
Your easy to use meta-learning platform
Train methodically alone or with others
Transport your VR and haptic equipment effortlessly
Benefit from our intuitive tutorials to install your simulator independently
Train again and again, like top professionals
Easy to change medical instruments using plug and play system
Guaranteed compatibility with all VR headsets: standalone headsets like Lynx, Oculus Quest 2, Pico; or non-standalone headsets like HP Reverb 2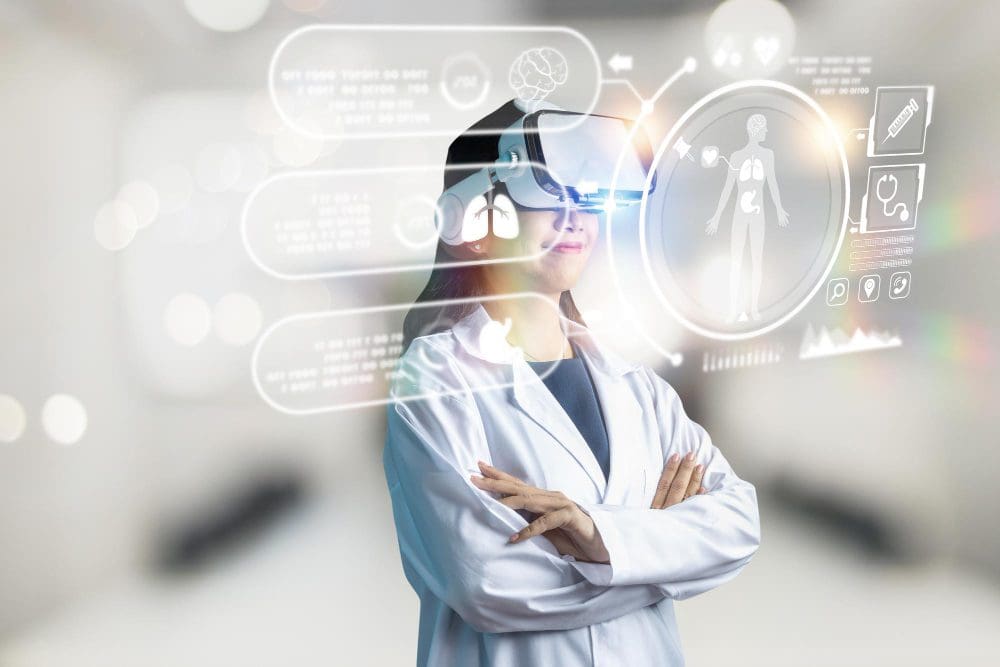 Customised experience for all your workforce & training needs.