Creating High-Fidelity XR Learning
That Benefits All of Humanity
Learn and Train Collaboratively with Peers and Mentors
On-demand access to a truly connected learning community thanks to Extended Reality (XR) technologies (Virtual Reality – Mixed Reality – Augmented Reality). Our platform enhances the upskilling of multiple healthcare professionals at once, with unlimited individualised learning and data-driven intelligence.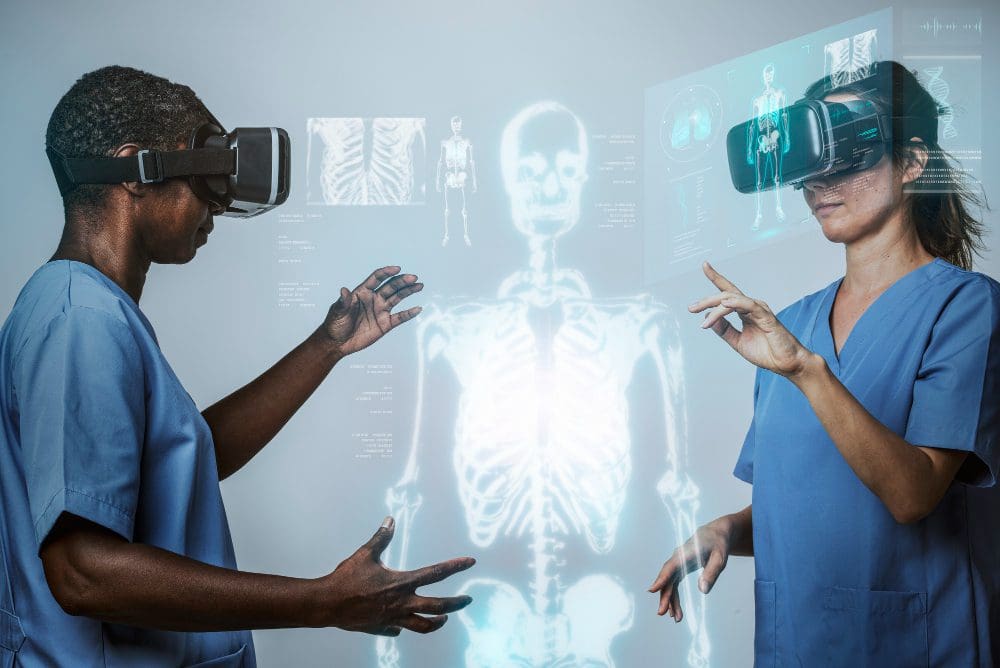 Accelerate Medical Device Adoption
Optimise medical training program at scale and implement a customised and cost-effective training simulation.
Accelerate Mastery of Technical & Soft Skills
Quality care is based on knowledge, know-how and interpersonal skills. Our XR simulations enable you to acquire medical and anatomical knowledge, to master the Instructions For Use (IFU) of medical equipment, to memorise operating times, to learn how to manage medical complications, but also to work on empathy, team collaboration and risk management.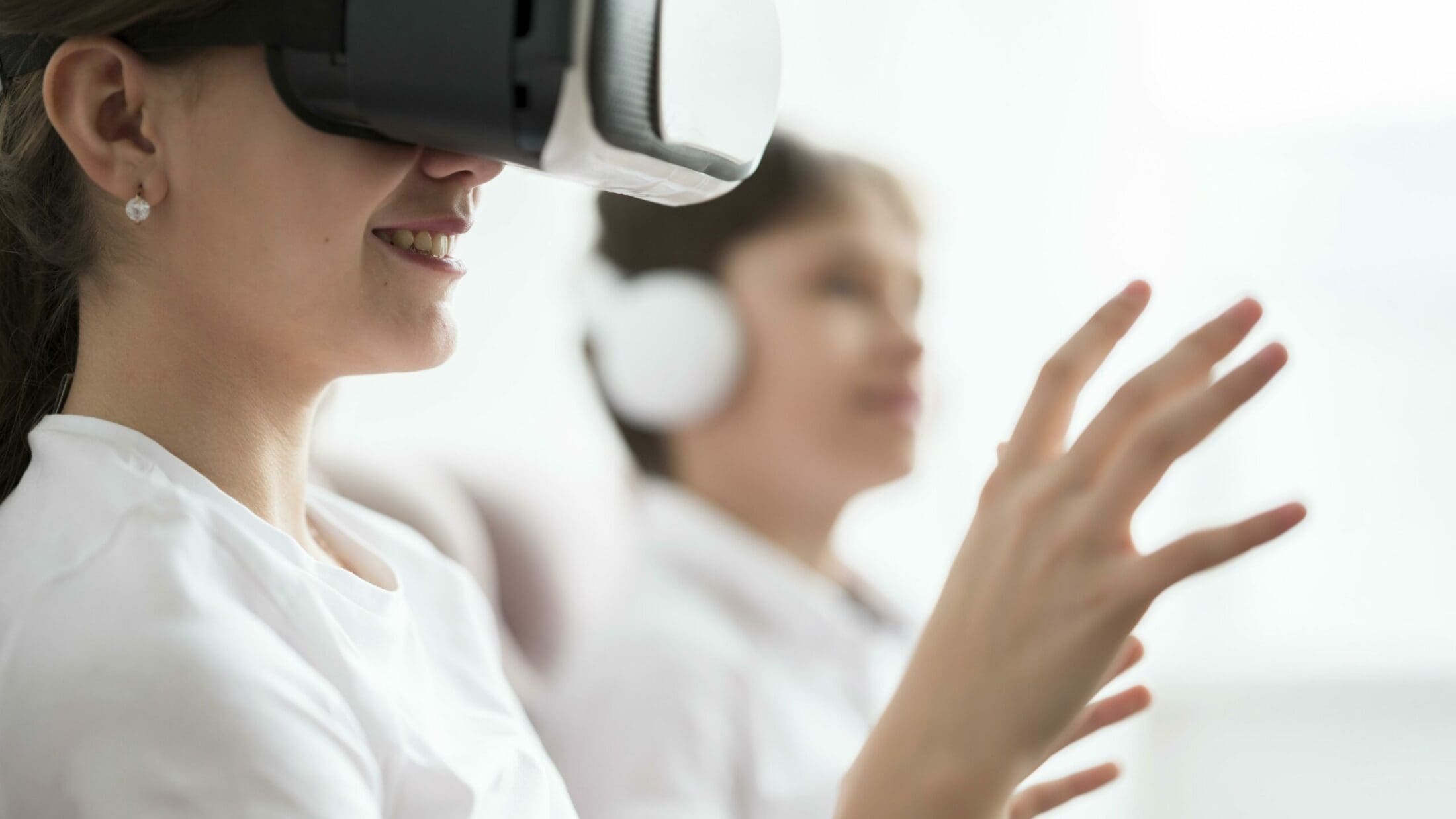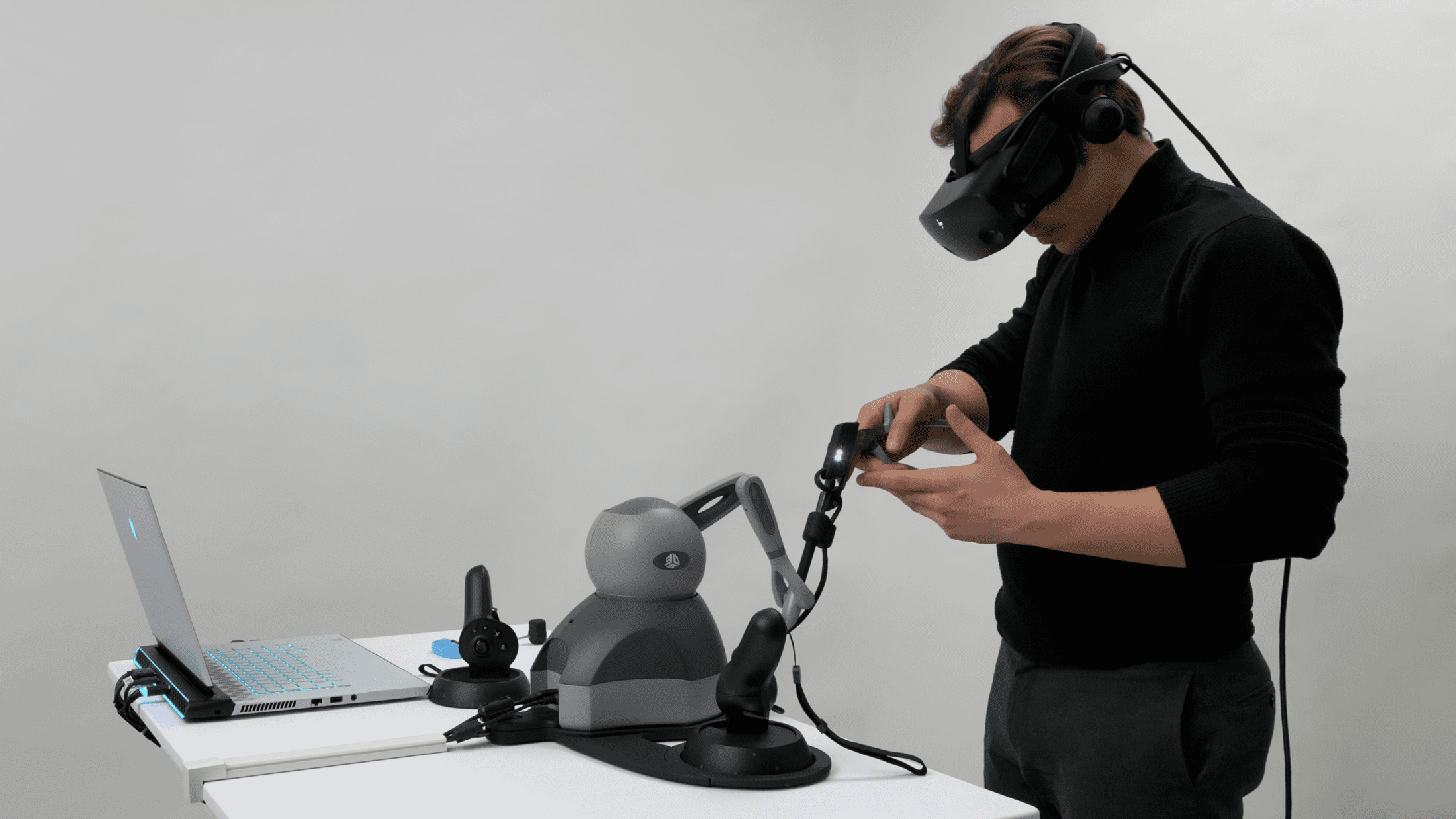 Learn and Refine Technical Gestures
Virtual reality and haptic technology are invaluable in medical training. Enhance performance using real medical tools and realistic force feedback.
Enable Healthcare Professionals Through Innovation

Our high-fidelity XR workspace is designed to transport you into immersive simulations modelled after real instruments and expert-led knowledge sharing, to boost efficiency and productivity, and create accessibility on a global scale.