virtual reality
surgical training
Passionate about technological innovations applied to education and medicine, Nicolas Mignan, Pr. Patrick Pessaux and Pierre Tapie are pooling their strengths and energies to create a new generation of medical and surgical training simulators. 
Medical safety is the main objective of VirtualiSurg. The combination of cutting-edge technologies is only a tool to accomplish an educational purpose. VirtualiSurg is a deep IP company that wants to meet the need for global training.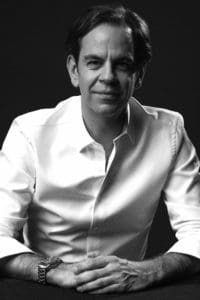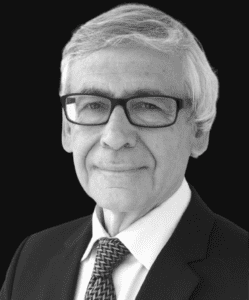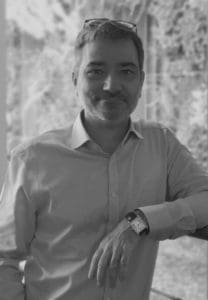 VirtualiSurg designs and supplies state-of-the-art simulators for surgery, medical technologies and other advanced applications. VirtualiSurg responds to the specific needs of Medtech, universities and other institutions, which are engaged in the transformation of digital learning.
Discover VirtualiSurg through a series of interviews with one of the co-founders
According to its long-standing experience in education science and health innovation, VirtualiSurg offers immersive, interactive and adaptive training in virtual reality. The uniqueness of our solution is guaranteed by integrating the expertise of : medicine, immersive and haptic technologies, education and machine learning.

Our scope of technologies
At VirtualiSurg, we adapt our technological solutions to your educational goals. We combined XR, Haptic technologies & Artificial Intelligence to improve trainee's performance. Our simulator are designed according to « the state of the art » medical pratice.
A wide range of solutions based on XR and AI



VirtualiSurg selects for you the most advanced technologies
for an optimized benefit-cost ratio.
Influenced by flight simulators, surgeons & medical doctors also need appropriate simulators to experiment new technics, to deliver best quality of care and to improve safety. Our mission is to create solutions that revolutionize education, skills acquisition, practice. Our platforms are dedicated to surgeons, sales teams, hospitals staff. VirtualiSurg wants to become a market leader medical education delivering multimodal simulation and education. Our Target is to permit training: Anywhere, Anytime. VirtualiSurg wants to achieve educational accreditation from leading medical institutions.

Expertise needs to be carefully transmitted to fertilize tomorrow's inspiration
Our team aim is to become a leading reference in surgical and medical training. The VirtualiSurg's strategy is based on innovation, a diversified network of medical experts, a global commercial development and the design of new functionalities in accordance with the needs of our customers.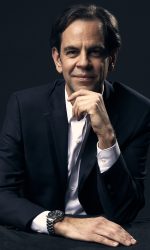 Nicolas Mignan
Co-founder & CEO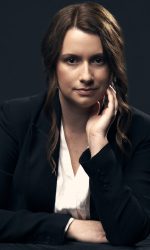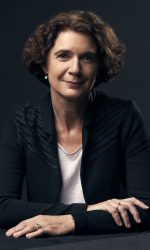 Marielle Jaillet
Finance & HR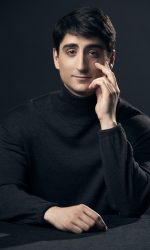 Jean-Philippe
Chevalier-Lancioni
Software Engineer, VR Developer & Designer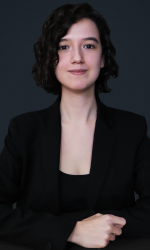 Manon Sutter
Software Engineer & VR Developer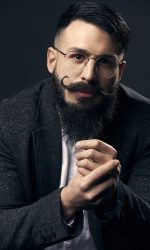 Mathieu Strzykala
3D Artist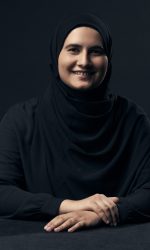 Fatima Wehbi
Data Engineer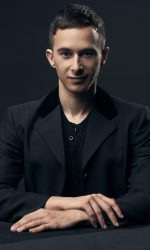 Tom Lorent Bourdo Hardware Engineer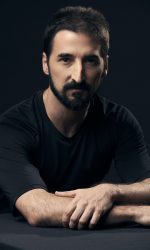 Andre Montes, PhD
UI/UX Designer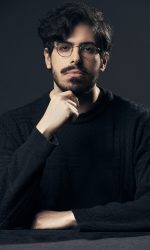 Alexandre Youakim
3D Artist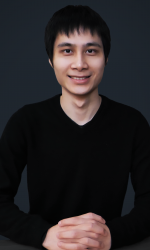 Zemin Xu
Software Engineer & VR Developer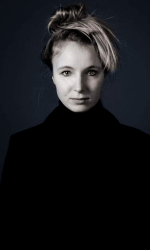 Estelle Lefebvre
Artistic & Film Director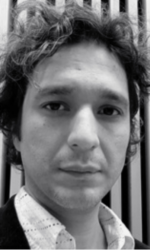 Philippe Bertrand, PhD
Chief Creative & Scientific Officer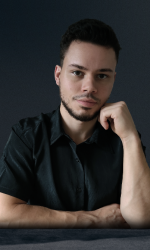 Allan Amaral Tori
Software Engineer & VR Developer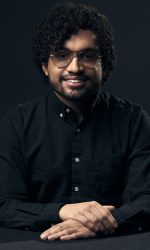 Renan Alves
Software & Hardware Engineer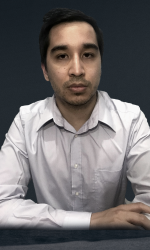 Lucas Sallaberry
VR Developer & Data Scientist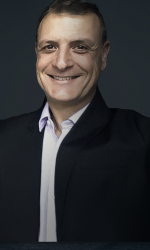 Fabiano Garcia, PhD Software Engineer & VR Developer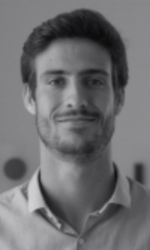 Bernardo Chacon
Head of Partnerships
LATAM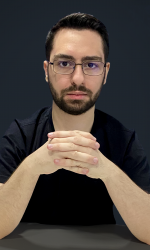 César Gasparini
Software Engineer & VR Developer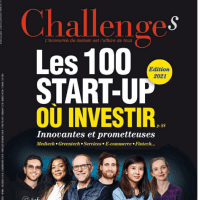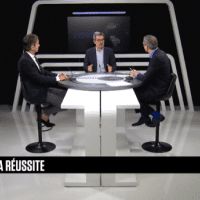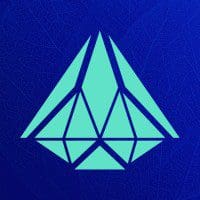 eyJpZCI6IjEzIiwibGFiZWwiOiJDT05UQUNUIiwiYWN0aXZlIjoiMSIsIm9yaWdpbmFsX2lkIjoiMSIsInVuaXF1ZV9pZCI6IndlZmoyIiwicGFyYW1zIjp7ImVuYWJsZUZvck1lbWJlcnNoaXAiOiIwIiwidHBsIjp7IndpZHRoIjoiMTAwIiwid2lkdGhfbWVhc3VyZSI6IiUiLCJiZ190eXBlXzAiOiJub25lIiwiYmdfaW1nXzAiOiIiLCJiZ19jb2xvcl8wIjoiIzgxZDc0MiIsImJnX3R5cGVfMSI6ImNvbG9yIiwiYmdfaW1nXzEiOiIiLCJiZ19jb2xvcl8xIjoiI2U1ZTVlNSIsImJnX3R5cGVfMiI6ImNvbG9yIiwiYmdfaW1nXzIiOiIiLCJiZ19jb2xvcl8yIjoiIzE4NGU1NyIsImJnX3R5cGVfMyI6ImNvbG9yIiwiYmdfaW1nXzMiOiIiLCJiZ19jb2xvcl8zIjoiIzMzMzMzMyIsImZpZWxkX2Vycm9yX2ludmFsaWQiOiIiLCJmb3JtX3NlbnRfbXNnIjoiVGhhbmsgeW91IGZvciBjb250YWN0aW5nIHVzISIsImZvcm1fc2VudF9tc2dfY29sb3IiOiIjNGFlOGVhIiwiaGlkZV9vbl9zdWJtaXQiOiIxIiwicmVkaXJlY3Rfb25fc3VibWl0IjoiIiwidGVzdF9lbWFpbCI6Im5pY29sYXNtaWduYW5AdmlydHVhbGlzdXJnLmNvbSIsInNhdmVfY29udGFjdHMiOiIxIiwiZXhwX2RlbGltIjoiOyIsImZiX2NvbnZlcnRfYmFzZSI6IiIsImZpZWxkX3dyYXBwZXIiOiI8ZGl2IFtmaWVsZF9zaGVsbF9jbGFzc2VzXSBbZmllbGRfc2hlbGxfc3R5bGVzXT5bZmllbGRdPFwvZGl2PiJ9LCJmaWVsZHMiOlt7ImJzX2NsYXNzX2lkIjoiNiIsIm5hbWUiOiJmaXJzdF9uYW1lIiwibGFiZWwiOiIiLCJwbGFjZWhvbGRlciI6IkZpcnN0IE5hbWUiLCJ2YWx1ZSI6IiIsImh0bWwiOiJ0ZXh0IiwibWFuZGF0b3J5IjoiMSIsIm1pbl9zaXplIjoiIiwibWF4X3NpemUiOiIiLCJhZGRfY2xhc3NlcyI6IiIsImFkZF9zdHlsZXMiOiIiLCJhZGRfYXR0ciI6IiIsInZuX29ubHlfbnVtYmVyIjoiMCIsInZuX29ubHlfbGV0dGVycyI6IjAiLCJ2bl9wYXR0ZXJuIjoiMCJ9LHsiYnNfY2xhc3NfaWQiOiI2IiwibmFtZSI6Imxhc3RfbmFtZSIsImxhYmVsIjoiIiwicGxhY2Vob2xkZXIiOiJMYXN0IE5hbWUiLCJ2YWx1ZSI6IiIsImh0bWwiOiJ0ZXh0IiwibWFuZGF0b3J5IjoiMCIsIm1pbl9zaXplIjoiIiwibWF4X3NpemUiOiIiLCJhZGRfY2xhc3NlcyI6IiIsImFkZF9zdHlsZXMiOiIiLCJhZGRfYXR0ciI6IiIsInZuX29ubHlfbnVtYmVyIjoiMCIsInZuX29ubHlfbGV0dGVycyI6IjAiLCJ2bl9wYXR0ZXJuIjoiMCJ9LHsiYnNfY2xhc3NfaWQiOiIxMiIsIm5hbWUiOiJlbWFpbCIsImxhYmVsIjoiIiwicGxhY2Vob2xkZXIiOiJFbWFpbCIsInZhbHVlIjoiIiwiaHRtbCI6ImVtYWlsIiwibWFuZGF0b3J5IjoiMSIsIm1pbl9zaXplIjoiIiwibWF4X3NpemUiOiIiLCJhZGRfY2xhc3NlcyI6IiIsImFkZF9zdHlsZXMiOiIiLCJhZGRfYXR0ciI6IiIsInZuX29ubHlfbnVtYmVyIjoiMCIsInZuX29ubHlfbGV0dGVycyI6IjAiLCJ2bl9wYXR0ZXJuIjoiMCJ9LHsiYnNfY2xhc3NfaWQiOiIxMiIsIm5hbWUiOiJzdWJqZWN0IiwibGFiZWwiOiIiLCJwbGFjZWhvbGRlciI6IlN1YmplY3QiLCJ2YWx1ZSI6IiIsImh0bWwiOiJ0ZXh0IiwibWFuZGF0b3J5IjoiMSIsIm1pbl9zaXplIjoiIiwibWF4X3NpemUiOiIiLCJhZGRfY2xhc3NlcyI6IiIsImFkZF9zdHlsZXMiOiIiLCJhZGRfYXR0ciI6IiIsInZuX29ubHlfbnVtYmVyIjoiMCIsInZuX29ubHlfbGV0dGVycyI6IjAiLCJ2bl9wYXR0ZXJuIjoiMCJ9LHsiYnNfY2xhc3NfaWQiOiIxMiIsIm5hbWUiOiJtZXNzYWdlIiwibGFiZWwiOiIiLCJwbGFjZWhvbGRlciI6Ik1lc3NhZ2UiLCJ2YWx1ZSI6IiIsImh0bWwiOiJ0ZXh0YXJlYSIsIm1hbmRhdG9yeSI6IjEiLCJtaW5fc2l6ZSI6IiIsIm1heF9zaXplIjoiIiwiYWRkX2NsYXNzZXMiOiIiLCJhZGRfc3R5bGVzIjoiIiwiYWRkX2F0dHIiOiIiLCJ2bl9vbmx5X251bWJlciI6IjAiLCJ2bl9vbmx5X2xldHRlcnMiOiIwIiwidm5fcGF0dGVybiI6IjAifSx7ImJzX2NsYXNzX2lkIjoiMTIiLCJuYW1lIjoic2VuZCIsImxhYmVsIjoiU2VuZCIsImh0bWwiOiJzdWJtaXQiLCJhZGRfY2xhc3NlcyI6IiIsImFkZF9zdHlsZXMiOiIiLCJhZGRfYXR0ciI6IiJ9XSwib3B0c19hdHRycyI6eyJiZ19udW1iZXIiOiI0In19LCJpbWdfcHJldmlldyI6ImJhc2UtY29udGFjdC5qcGciLCJ2aWV3cyI6Ijc0NyIsInVuaXF1ZV92aWV3cyI6IjU1MyIsImFjdGlvbnMiOiIxIiwic29ydF9vcmRlciI6IjEiLCJpc19wcm8iOiIwIiwiYWJfaWQiOiIwIiwiZGF0ZV9jcmVhdGVkIjoiMjAxNi0wNS0wMyAxNTowMTowMyIsImltZ19wcmV2aWV3X3VybCI6Imh0dHBzOlwvXC92aXJ0dWFsaXN1cmcuY29tXC93cC1jb250ZW50XC9wbHVnaW5zXC9jb250YWN0LWZvcm0tYnktc3Vwc3lzdGljXC9hc3NldHNcL2Zvcm1zXC9pbWdcL3ByZXZpZXdcL2Jhc2UtY29udGFjdC5qcGciLCJ2aWV3X2lkIjoiMTNfMjE4ODkiLCJ2aWV3X2h0bWxfaWQiOiJjc3BGb3JtU2hlbGxfMTNfMjE4ODkiLCJjb25uZWN0X2hhc2giOiJlMDgyZDgzZjliMWY4YTYyMDVkNjA4N2M2ZGViOGQ4YiJ9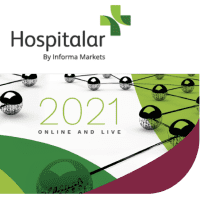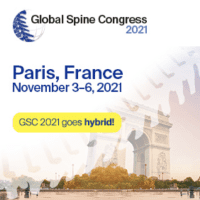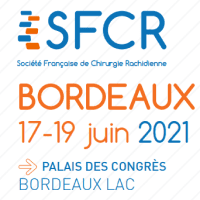 contact@virtualisurg.com
France
191 - 195 Av. Charles de Gaulle 92200 Neuilly-Sur-Seine
Brésil
R. Purpurina, 400 - Vila Madalena São Paulo - SP, 05433-000
Learning journey
Methodology
Technology Palette
Copyright © 2021 VirtualiSurg | Powered by VirtualiSurg